Actor Matthew Perry Lists Hollywood Hills Home for $13.5 Million
The sleek home has an infinity pool, outdoor entertainment area, but no Jennifer Aniston.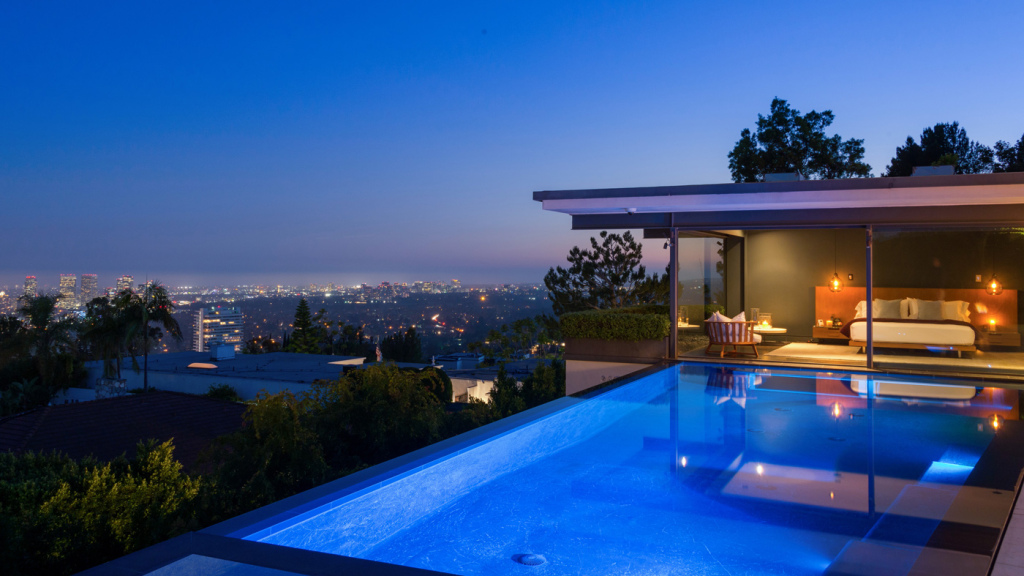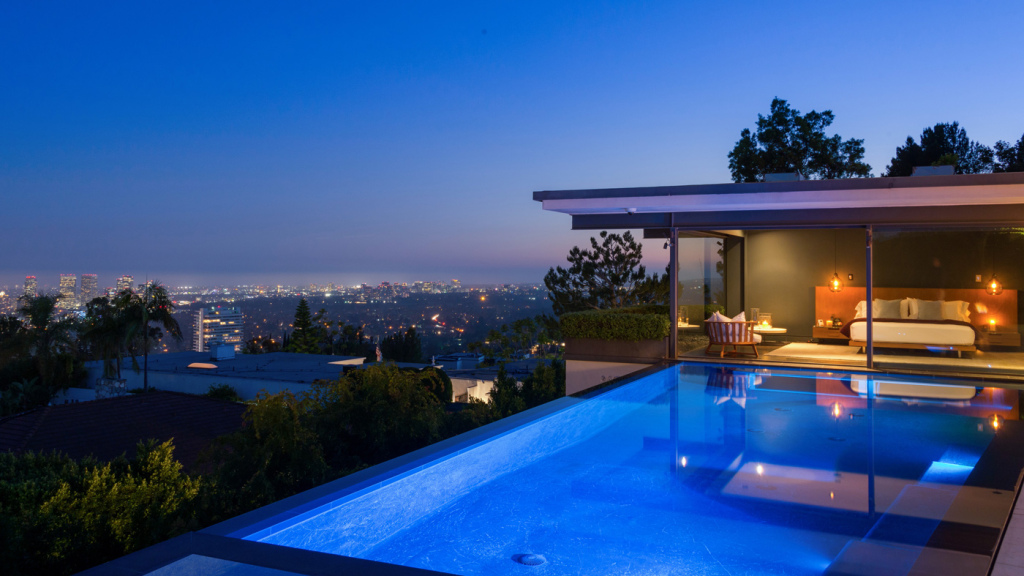 Actor Matthew Perry has put his Hollywood Hills home at 9010 Hopen Place on the market for $13.5 million, giving future owners the chance to host hordes of their own friends in the modern manse. Walls of glass, horizontal lines, and eye-catching overhangs give the home a mid-century modern feel, while hardwood floors, modern appliances, and a glass-walled fireplace provide a contemporary look.
Built in 1962, the single-story house is equipped with three bedrooms and four-and-a-half baths. The glass-walled master suite, which features a large closet and master bath with a deep soaking tub, opens to the infinity-edge pool. A state-of-the-art, subterranean screening room is outfitted with glass windows that peer into the swimming pool, providing a theater experience worthy of Hollywood's elite. Lime green accents add bright pops of color to the kitchen and dining area, while built-in bookshelves and a fireplace make the living room feel cozy.
A moat-like walkway leads from the living area to the lush lawn, where reflecting pools and fire pits create an elevated environment. Outfitted with plush seats and a television, the covered pavilion is reminiscent of a poolside cabana. The hilltop home seemingly floats above Los Angeles, offering panoramic views of the twinkling city below. (Inquiries: Partners Trust. Greg Holcomb, 310.435.3711; Cassandra Petersen, 617.901.5835.)
via Robb Report.